The next big thing?
Make your own 3D Videos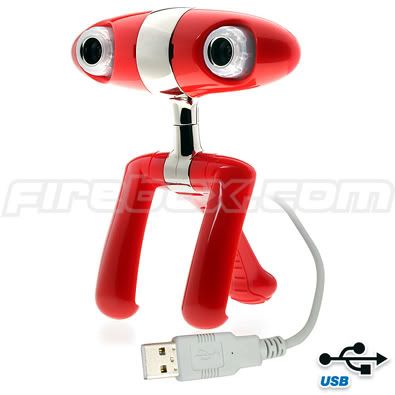 Oh – neat. I should go run and create a youtube 3D Channel. I'm back just created one!
Capable of creating a mind-blowing stereoscopic effect, this USB-friendly camera will have you and your online buddies cowering behind your keyboards in awe as noses, fingers and anything else you'd care to thrust forth are given genuine depth and incredible reach-out-and-touch realism.

Yes, you've got to wear a pair of old-school 3D glasses but that just adds to the fun – well we think it does 'cos they look really silly. Besides, who cares about faintly ridiculous face furniture when friends and family can see you in eye-popping 3D, over messaging programs such as Windows Live Messenger, Skype, AOL Instant Messenger, OoVoo and many more. You can even use this three-legged thingamabob to take 3D photos and shoot 3D videos which you can upload to YouTube.