Some pages have a map that has predefined markers on it for visitor reference. Such a page is displayed below (without any map markers)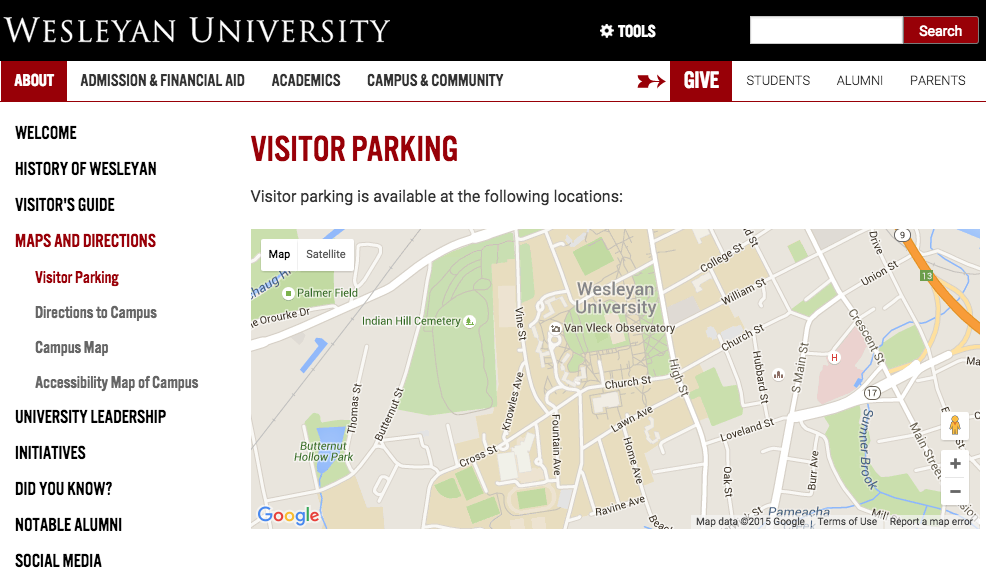 1. There should be a folder in the left sidebar which says "map-data". In this folder, you should find a page called "map-markers'. Go to this page and click the "Edit" tab.
2. As you can see in the image below, there are editable sections where you may input the required data.
To add a map marker, you should know the longitude and latitude of the marker. The address field does not need the full address but rather a 'nickname' for the marker which allows the visitor to identify the location.  You will also need a link to Google Maps for the actual location.
Remember, you can always add another marker by clicking the green '+' icon.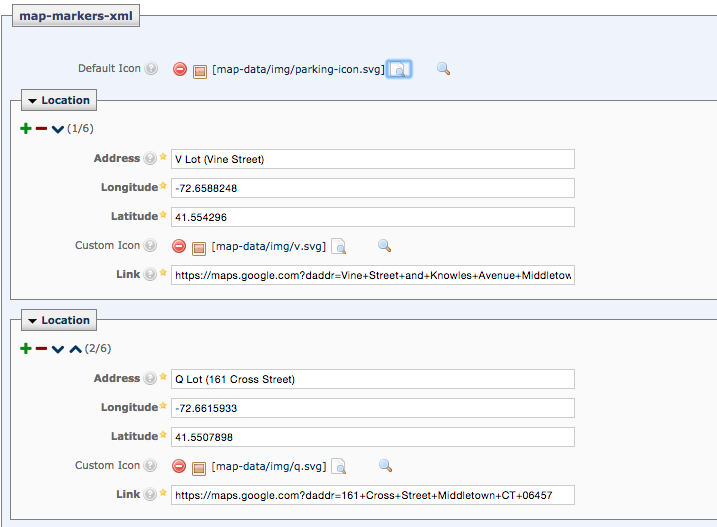 3. You may notice the field "Custom Icon". If there is not already an icon, you may use the default image. This is found in the 'map-data' folder within the 'img' subfolder. Use the image named "parking-icon.svg" unless told otherwise.
4. Once you're done adding and editing the markers, click "Submit".