In order to edit a sidebar on your homepage, please do the following:
Log in to Cascade and select the folder likely entitled "homepage-sidebar" on the left of your screen.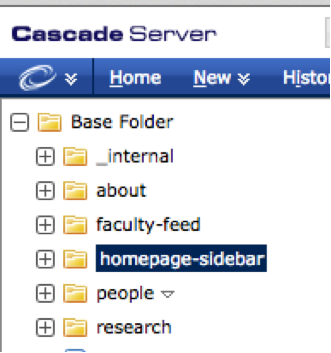 Once you click that folder, a dropdown menu will appear. You will likely have blocks entitled, "top," middle," and "bottom." A block such as Related Sites will likely be the "top" block. Select the appropriate block.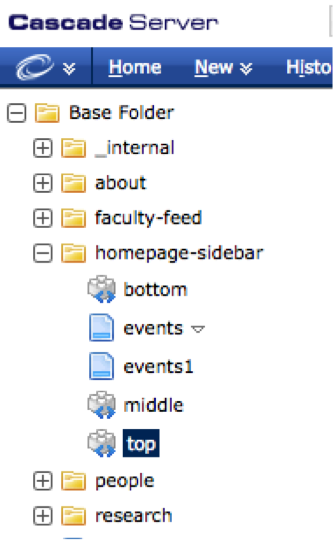 Once you click the appropiate block, its content will appear on the screen. Click the edit tab on the right hand side of the screen to change the content as you please.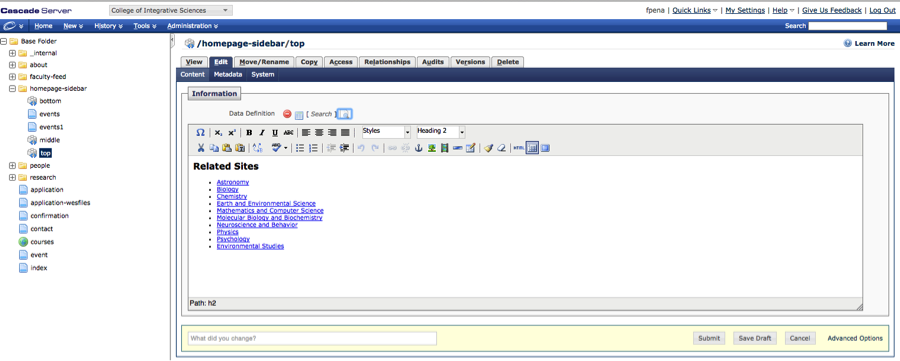 Once you have finished making your edits, click the submit button on the bottom right of the screen.
A green bar with the phrase "Edit Successful" will appear on the top of your screen.

Afterwards, on the left side of the screen, select the page on which this sidebar is found. If it is your homepage, it will be most likely be a page entitled "Index".
Once you have click on Index, click on the "Publish" tab found on the top of the screen. Your screen should look as follows:

To publish your changes to your sidebar, click the submit button.
A green bar with the message "Publish message sent successfully" should appear on your screen.

All done, you have updated your sidebar!