Some sites will have a dedicated social media page which allows visitors to connect with you via social media.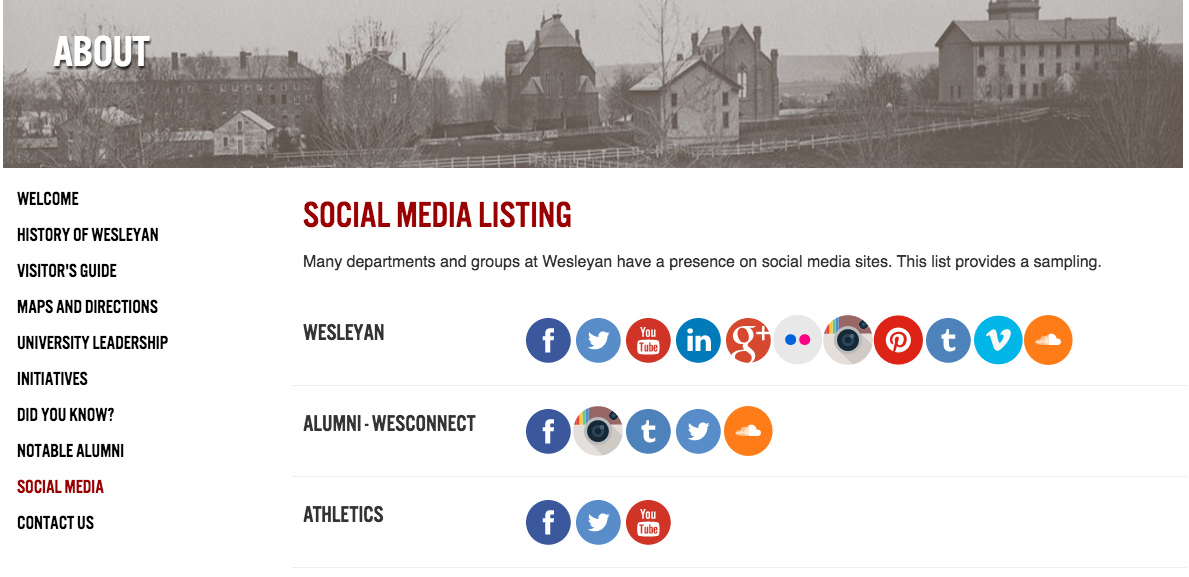 This tutorial will teach you how to edit such pages.
1. Click on the edit tab for the necessary page.
In this example, the social media page is highlighted in the left column ("social_media") and the "Edit" tab has been selected (Top toolbar). This allows you to make changes to the page.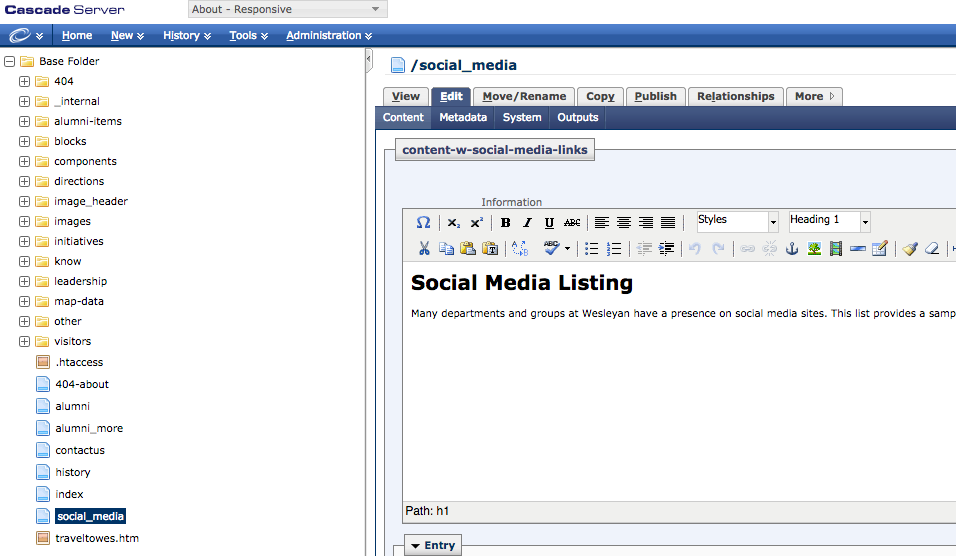 2. Under the main content area (where the bolded word "Social Media Listing" is found in the previous picture), there are entry boxes that look like this – without annotations, of course.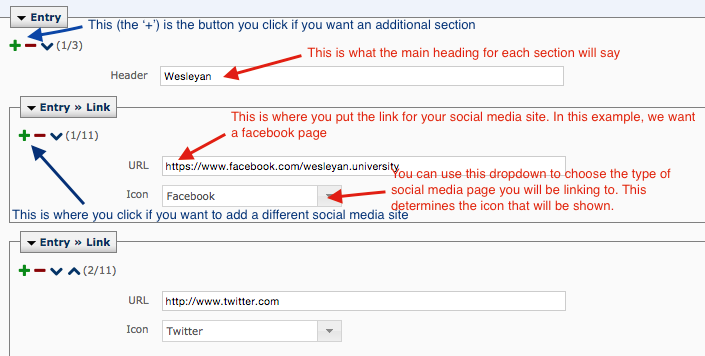 You can add additional sections and additional links depending on your needs. Make sure you choose the right icon and insert the relevant link.
3. Once you're done adding the necessary icons and sections, you're done! Click submit.