The "Lodging" page gives visitors information about surrounding accommodation options listed by distance from campus. This tutorial teaches you how to edit the information on such pages.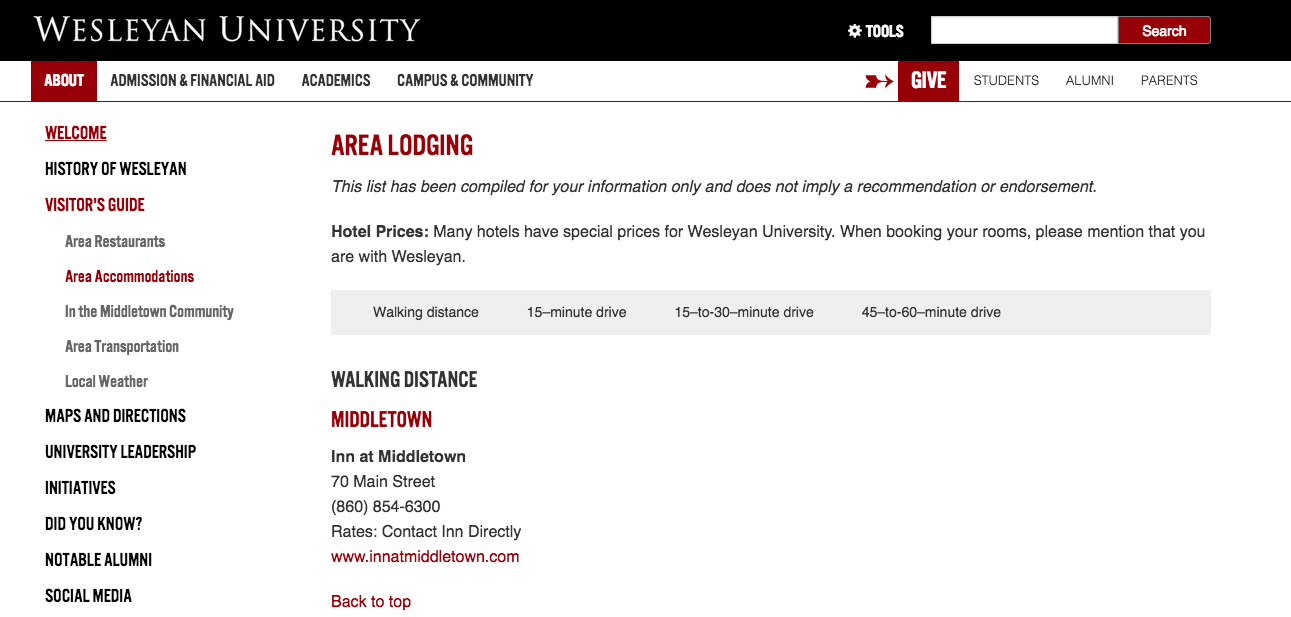 1. On Cascade, go to the relevant page and click "Edit" in the top tab. This will bring you to the page where you can start making content changes.
2. Edit each section as necessary, keeping in mind that each section's subheading should be formatted as "Heading Three" (as shown below)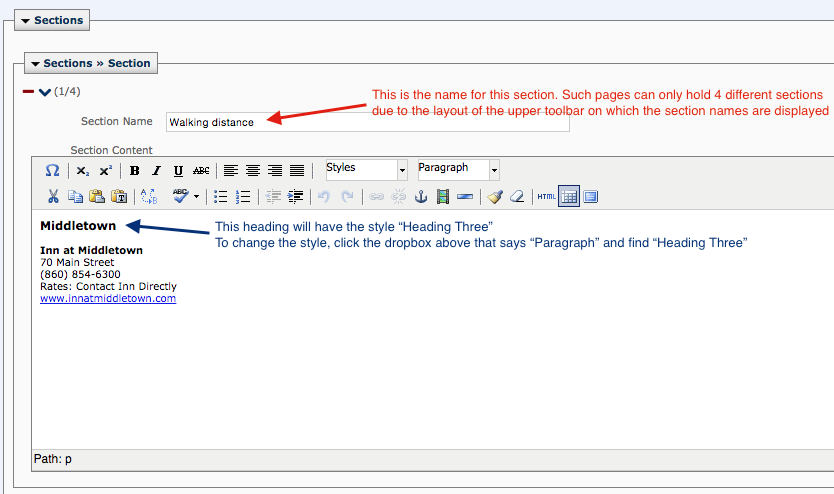 3. Once you've made the necessary changes for each section, click submit!