The "Restaurants" page is similar to the "Lodgings" page, but with extra formatting needs as will be shown in the tutorial below.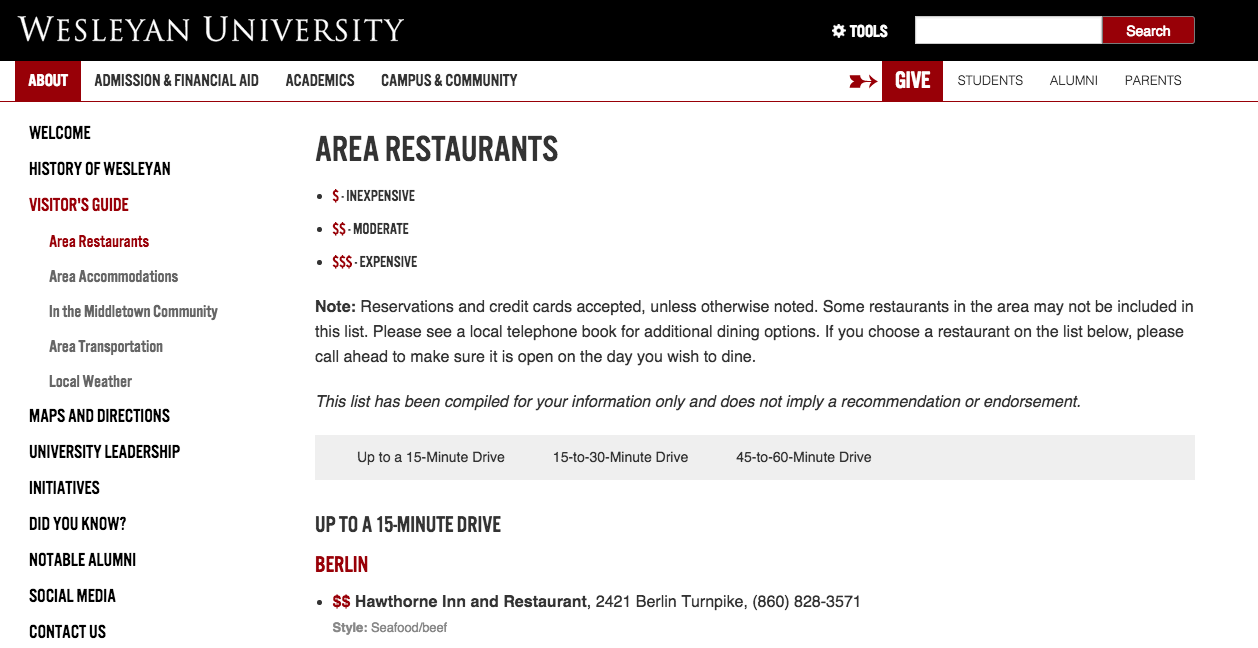 1. Click the "edit" tab at the top of the "Restaurants" page. This is where you can make edits to the content.
2. Under the main content area, there will be sections as shown in the image below.
Adding a section allows you to add another option to the navigation bar.
Each section will list the restaurants by area and the formatting guide is shown in the image below.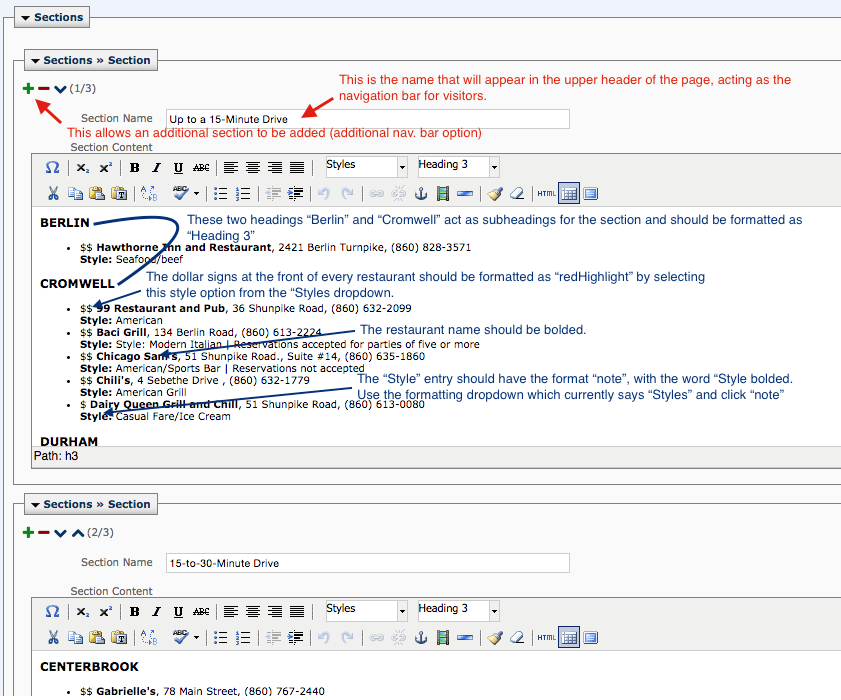 3. Once you've finished editing the page, get rid of any unused sections you may have added and click "Submit".