There is an issue with the Firefox 11 update.
When you edit a page that has multiple WYSIWYG boxes – these are edit boxes with the edit tools on the top –  the text appears for a instant and then disappears.  Below is a sample of a page with 2 WYSIWYG boxes.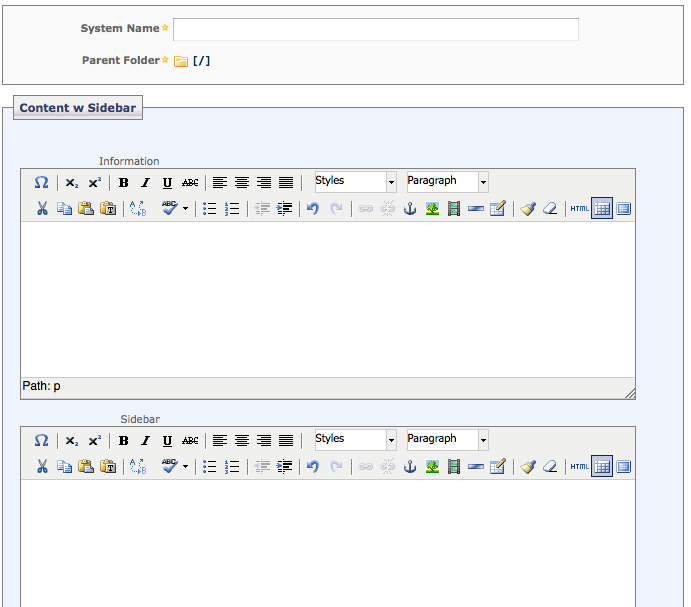 If you look in the HTML view you see that the text is there, but when you return to the WYSIWYG view the text is gone.  The text has not been deleted – it just will not show in the edit box.
There are a few options to allow you to continue to edit.  If you want to continue to use Firefox 11 you can drag the lower right corner of the edit box to change it's size — this action causes the text to reappear.
If you are not comfortable with this solution your options are to downgrade to Firefox 10 or use IE, Chrome, or Safari.
Hannon Hill, the Cascade vendor, is aware of the problem and is working on a solution.  Updates will be posted.