On Tuesday, September 25 our Cascade system will be upgraded.  The upgrade has additional features to enhance the backend and maintenance of cascade but we do not expect it to affect your daily use of Cascade.

We have found one change that you may want to be aware of.  When adding a link or an image to your content you will notice a new option. Next to the link tag   

you will now see  [Search]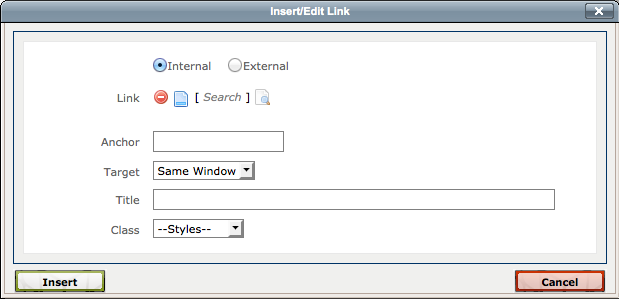 When you press either the file type icon In this case the blue square indicating a web page)  or the [Search] you will see a menu of recent items you have edited.  The idea is that the system is assuming you want to point to something you recently worked on.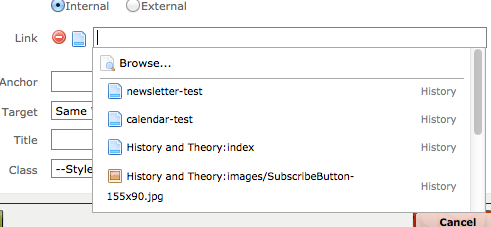 If you see the item you are looking for you can select it here.  If not, use the top link, Browse, to open a window that allows you to find the item within your site.
If you want to get directly to the Browse window you can use the   

 icon.
If you notice any Cascade issues please contact the New Media Lab through our queue — to do this go to your portfolio and fill out the Website Help Request Form in the Forms bucket.